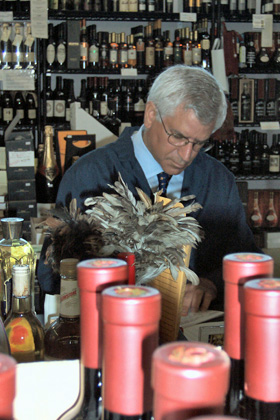 California (State Appellation)
Wine merchant Darrell Corti no longer sells wines over 14.5% alcohol.
"There will be no exceptions."
by Alan Goldfarb
June 17, 2007
---
ALAN GOLDFARB (AG):
Set the record straight for us: I understand you will not be tasting wines over 14.5 percent alcohol for possible inclusion in your store.