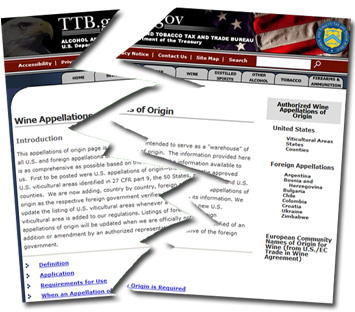 AVA CONSULTANTS: How will the AVA system be altered?
With the U.S. Government currently considering changes to how American Viticultural Areas are approved, some experts suggest eliminating the use of geographic brand names to avoid any further confusion.
by Alan Goldfarb
September 4, 2007
---
ALAN GOLDFARB (AG):
What is really going on with TTB's decision to freeze AVA approvals?