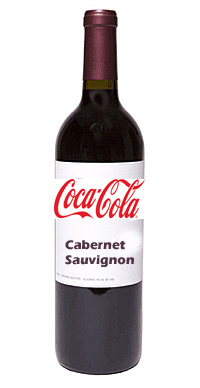 California (State Appellation)
It's the Unreal Thing – High-Alcohol Wines
for the Cola Generation
There's a reason that many Cabernet Sauvignons
are described as having a "cola flavor."
by Dan Berger
September 18, 2007
---
O
ne of the most difficult things a wine taster has to do when evaluating double-blind is to determine the regional characteristics of a wine, especially if the wine is high in alcohol. The higher the alcohol in the liquid, the less likely he or she is to be able to discern the subtle terroir elements in the glass.