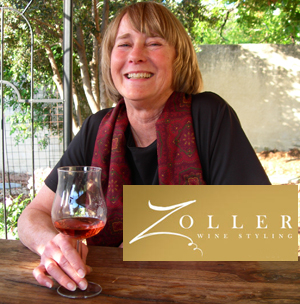 When small is beautiful: Let Paso Robles winemaker Signe Zoller explain
Paso Robles winemaker Signe Zoller thrives on the transition from Meridian Vineyards to start-up consultant.
by Laurie Daniel
September 25, 2007
---
Laurie Daniel (LD):
At Meridian, you made a lot of wines with broad appellations like California or Central Coast, although there were a few from better-defined areas, like Santa Barbara County or Paso Robles. The Paso Robles wines, in particular, were made in much smaller quantities than the Meridian "classic" wines. Were you trying to make wines that were a reflection of their appellation? Was appellation more of a consideration for the limited-release wines than for the larger-production items?