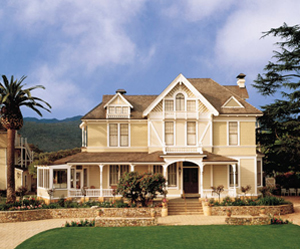 Trinchero Napa Valley Uses White Zinfandel Profits to Make Top Tier Wines
New Brands, New Real Estate, and New Values Help the Makers of Sutter Home White Zinfandel Move into the Napa Valley Cabernet Stratosphere.
by Alan Goldfarb
October 25, 2007
---
ALAN GOLDFARB (AG):
Your uncle Bob told me several years ago that he regrets that his colleagues in the Napa Valley don't regard his wines as being of high quality. Is that the reason for all the changes recently?
BOB TORRES (BT):
After years of looking for a facility, we found it in the old Folie à Deux site. It's a beautiful site, on the knoll. It's in the narrowest area in the valley where Spring Mountain comes down (to the west) and Howell Mountain is (on the east).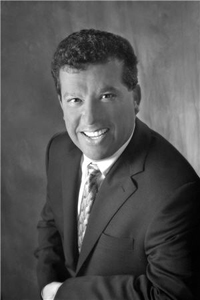 It will be a high-end, handcrafted winery … It needed its own identity, a sense of place. That will take our wines to the next level.
This is our super-fine wine program, a tribute to our grandfather, all our hard work, and to Napa Valley. Even though we've been here longer than most everyone, they never really considered us Napa Valley. This is going to take us a step further in entrenching us in the fine wine programs that the
Napa Valley
has to offer.
AG:
Can you overcome the perception that all you do is tied to Sutter Home and to White Zinfandel?
BT:
We feel very fortunate, lucky with White Zinfandel. If we listened to the critics, we wouldn't be where we are today. We've always given the public what they wanted. Unfortunately, some of the gatekeepers - the critics - penalized us for that.
There are lots of families and other wineries that wished that they came up with it. Myron Nightengale (at Beringer) said White Zinfandel is not a wine. Now White Zinfandel is 40 percent of our production and at Beringer's it's nearly 90 percent. [Note: A Beringer spokesperson said the figure was a little less than 50 percent.]
AG:
Did you take a lesson as to what happened to Mondavi, apropos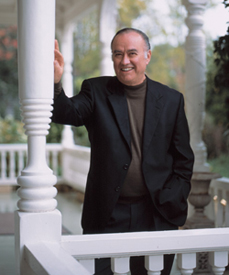 their image because of their lower-end wines? Bob Mondavi told me that they lost their image because they didn't pay more attention to the high-end. By opening Trinchero Napa Valley, are you trying to separate yourself from those images?
BT:
Absolutely. … It needed its own, separate identity and its own sense of place as well a little bit bringing it up to the next level in terms of winemaking; and we've gone out and purchased more vineyards. We want to make it a stand-alone facility with its own image and cachet.
AG:
It's important what your colleagues within the region think of you, isn't it?
BT:
We're human, right? We all have a sense of pride, a sense of accomplishment. Even though we're very humble people, we have egos, too. Sometimes it's tough to see people who have been in this valley for only six years, to be recognized as leaders. Sometimes that's a hard pill to swallow.
We're part of a renaissance that turned more people onto wine than anyone other than Robert Mondavi. Do we get recognized for it? No, we get penalized for it. There's a stigma because we make White Zinfandel, that we don't know how to make good wine at all.
AG:
Will all the changes give you what you're looking for?
BT:
What are we looking for? Respect for people to talk about us? That's not what we're looking for. We just want to feel we do justice to our family name, tribute our grandfather and make the best wines we can. And if there's a few other people who might agree with that, that's all we're looking for. We're not looking to be Screaming Eagle or Harlan Estate. Maybe that's a different game that we're not cut out to do. We can play that game, but that's not what we're cut out for.
AG:
What about the other changes?
BT:
We don't have stockholders [Trinchero is privately held]. The reason why we're moving our brands to the (sic) Central Valley (Lodi) is because that's where the grapes are (nearly half of Trinchero's holdings are in and around Lodi in Yolo, Sacramento and San Joaquin counties).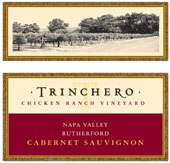 We cannot get into a pissing match with pricing with Gallo or Beringer (the nation's No. 1 and No. 5 largest wine companies with 62 million and 16 million cases per year, respectively, as opposed to Trinchero's 11 million).
We're looking for ways to get our business more efficient and more green. Once we move to Lodi, we'll move a least 15,000 trucks off the roads of Napa Valley, and be able to get those economic inefficiencies out.
But our future is in the Napa Valley. St. Helena is the big ship and it's from here where we hope to make higher-end wines.