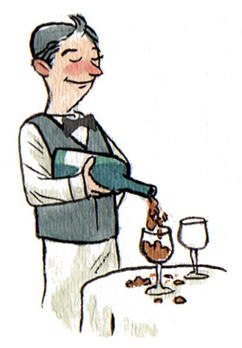 Yes, Virginia, There is Dirt in Your Wine
Is there dirt in the wine you are drinking? Or, more to the point, did you even know that there is dirt in all wine?
by Dan Berger
January 14, 2008
---

his
intriguing question came up last summer, months before the 2007 harvest of grapes at
Matanzas Creek Winery
(part of Jess Jackson's Artisans and Estates portfolio), and led to the fascinating conclusion: There is dirt in all wine, and the amount depends on various factors.