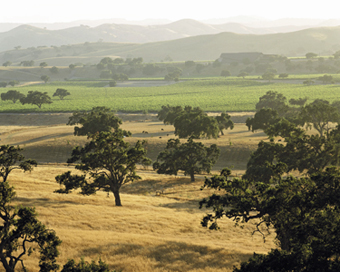 How Firestone's Winemaker
Kevin Willenborg Tamed
Its Wild Frontier
Intrigued by the recent change of ownership at Firestone Vineyard, Appellation America's Dennis Schaefer checked in with the winery's winemaker, Kevin Willenborg, to see not only how the transition has gone but what he has done to keep improving the wines.
by Dennis Schaefer
March 31, 2008
---
Dennis Schaefer (DS):
You came to Santa Ynez Valley from British Columbia. Could you compare and contrast the two regions, in terms of terroir?