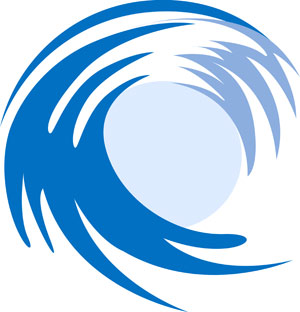 The Third Wave
While fine wine accounts for only 10 percent of all wine sales, Senior Editor Dan Berger foresees a crescendo of change as American wine consumers are discovering the pleasures of Pinot Noir, dry Rieslings and rosé.
by Dan Berger
June 19, 2008
---

xcept for a few interesting efforts
in Southern California earlier in the 19th century, wine in the state started in the north, in the 1870s, around the town of Sonoma, and was based first on local grapes that made interesting generic wines. Among the grapes of the period was
Mission
, a grape that remains little more than a historic memory today. And that was the way it stayed for the most part, through the mid-1960s.
To be sure, Inglenook, founded in 1879, and Beaulieu, from 1900, both made varietal wines, and there were some reportedly fascinating varietals made south of San Francisco in Santa Cruz. But these were exceptions and didn't represent a trend.

A major change in thinking came in the early 1940s when wine marketing expert Frank Schoonmaker took one of the first serious looks at the California wine industry of the period. He published an influential book on the subject,
California Wine
. The structure of the book was a region-by-region look at wine in the state, but another agenda developed.
Schoonmaker acknowledged that many wineries were making excellent "house style" wines, but the best wines, he pointed out, were those from people like Martin Ray, Ray's former mentor Paul Masson, the aforementioned Inglenook and BV, and a tiny handful of others. And the vast majority of these, he noted, were varietal wines.
Schoonmaker pointed out that it might have been possible to establish a European model for the best wines, which was based on regionality. The best wines of Bordeaux were and remain Cabernet Sauvignon- and Semillon-based. Hermitage of the Rhône was Syrah. Piedmont was Nebbiolo.
And the model could well have been followed had Dry Creek been mainly Zinfandel, Russian River been mostly Pinot Noir, and the Santa Cruz Mountains been mostly Cabernet. Then the best wines could have been called by their locales, and the European model would have been understood by the fine-wine buyers of the day (which represented a tiny percentage of all wine consumers). Keep in mind that when Schoonmaker was writing, about 90 percent of the U.S. public's choice of wine was sweet and fortified - port, sherry, tokay and more.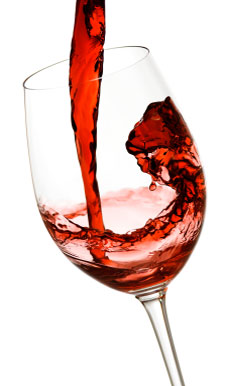 Without a long, regionally based history, or a legal model that mandated which grapes could grow where and still carry the regional name, a regional-naming system was doomed. This was, after all, a democratic society (with grapes it was actually more anarchistic) in which a grower could plant anything desired. In the spirit of a free-enterprise system, the success of a product determined if it would remain. It was decided to allow the marketplace to determine if, for instance, an Alexander Valley Pinot Noir or Gewurztraminer were worth growing. If a wine didn't sell, it would disappear.
As a sound alternative to regionally based wines, said Schoonmaker, the best wines from California should logically be named for the varietals that made them, and at some point about 25 years later it became clear that that was the best direction for wine makers to go. Stony Hill, the first Napa Valley winery after the end of Prohibition, got the ball rolling in the early 1950s with a 100 percent Chardonnay, following what had been pioneered earlier by other quality wines. The late Robert Mondavi's 1966-founded Napa winery followed with mainly traditional varietals, including
Sauvignon Blanc
(which was named Fumé Blanc because Mondavi believed it wouldn't sell under its main name). It was probably coincidental that 1967, the year after Mondavi founded his winery, was the year that Americans first drank more dry table wine than sweet fortified.
Varietals would, by government regulation, be at least 51 percent of the grape named on the label - until the mid-1970s when the government mandated 75 percent. Except for a small but growing number of proprietarily named grapes, this became the accepted model for most wineries.
All this was fine for most consumers. Wine makers, especially in the less-than-high-image regions, were happy to point out that a Carneros Cabernet wasn't going to be just like one from Rutherford; that a central coast Chardonnay would deliver something a bit different from one out of Russian River.
But sub-regional designations were still on the mind of many wine makers, and in the 1970s it became clear that many of the most image-conscious in the Napa Valley were eager to differentiate their regions from neighboring ones. As appellations were sought and approved for Rutherford, Oakville, Stags Leap, Spring Mountain and others, some wine makers and owners believed that such designations would eventually lead to regional distinctions that would matter, and thus would alert savvy consumers to elements worth spending money on.
So, just as the "Rutherford Dust" component would help distinguish its Cabs, the silky-tannins of Stags Leap's wines would differ from the more astringent Mount Veeder.
When this regionality completely failed to materialize, due in large part to the demands of those who wanted all Napa Cabs to be brutish, dense, oaky, and soft, local wine makers didn't seem to fret. They took what the consumer gave them (lots of cash) and happily moved the wines into a mode that didn't exhibit distinction as much as a me-too sameness. Sub-regional character failed in the most famed wine region of all.
Enter The Third Wave

So now we finally get to a point where Napa has its star firmly entrenched in the firmament (with a well-hyped regionless weightiness), and the rest of the wine industry is left to discover how to compete. To be sure, some wine regions already have begun to focus on, and charge for, the distinctiveness that they see as unique to their regions. Such as Lodi dark reds (Zin, Petite Sirah); Anderson Valley Gewurztraminer and Pinot Noir, Santa Lucia Highlands and Russian River Pinot Noir.) But is there sufficient justification here for a value-added statement in the form of a slightly higher price?
Savvy wine consumers have already begun to define this Third Wave by their willingness to pay more for certain special wines from special regions. The most obvious areas of excitement: Russian River and Santa Lucia Highlands
Pinot Noir
. It is obvious from the prices these wines are commanding (into the $50-and-more range for many wines), and the rapidity with which they are selling out that the rage for these wines is, in some ways, as intriguing as is the demand for cult Cabernets from Napa. And this is an un-
Sideways
-related connection. Passion for Pinot predates the production of the film, and has a far more long-lasting impact. (More proof: existence of Pinot Noir related magazines, publication of at least two major books on the subject, and rising scores in glossy magazines.)
But will the Third Wave, as it materializes, create other regional/special wine connections that begin to carry their own weight and offer their own excitements, for the emerging millennials? I envision this to be a "spec