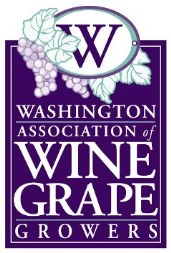 Washington (State Appellation)
WAWGG Banquet Explores Washington State Terrior
The multiple appellations of Washington will be tasted in a unique banquet dinner at this years Washington Association of Wine Grape Growers Annual Meeting and Trade Show. Nuances of that regional diversity have been paired with the meal being prepared by Chef Dan Carr.
by Roger King
February 2, 2014
---
<!>
Washington State has seen tremendous advancement in the exploration of terrior across the vast reaches of the central to eastern parts of the state over the last several decades. It now features numerous American Viticultural Areas (AVAs): Yakima Valley, Walla Walla Valley, Columbia Valley, Red Mountain, Columbia Gorge, Horse Heaven Hills, Wahluke Slope, Rattlesnake Hills, Ancient Lakes of Columbia Valley, Lake Chelan and Naches Heights, along with Puget Sound in the west. This amazing progression of regional diversity in Washington has propelled it into national prominence with exciting new wines of place and a rapidly expanding list or producers of note.




Each year the Washington Association of Wine Grape Growers holds its annual convention where growers and vintners convene to better learn and celebrate. In 2014 a special view into the diversity of Washington wines has been created for a major banquet dinner to be prepared by regional chef Dan Carr of the Visconti's Restaurant Group. Dan's mission is to pair local foods with various wines of the region, showcasing some of that diversity.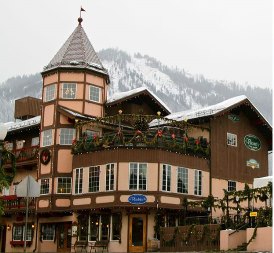 In a recent interview with Dan Carr the background to what he is developing for this dinner and his views on terrior in Washington were explored. First, the menu:
Reception
Pancetta bacon wrapped Prawns with Aioli
Salumi Misto, Crostini and Cicchetti featuring the salumi from Cured by Visconti's
Washington Prosciutto carving station, Cured by Visconti's 400 day dry cured Prosciutti and Spallacia with mostarda
2010 Karma Vineyards Champagne Brut
2011 Cavu Cellars Barbera
1st course - Zuppa di Pomodoro
San Marzano tomato sugo, crispy Capicola and Grisini
2012 Cave B Estate Winery Sauvignon Blanc
2nd course - Beet and Arugula Salad
Roasted beets marinated in saba, red onion, Visconti Honey-Thyme vinaigrette, Candied walnuts, Alpine Lakes Goat cheese, and aged balsamic
2012 L'Ecole Semillon
3rd course - Hand Pressed Citrus Sorbetto with Candied Basil
2012 Chateau St Michelle Eroica
4th course - Coppa Cotta alla Milanese
Braised Berkshire Coppa with Saffron Risotto and gremolata
2010 Beresan Carmenére
2009 Fielding Hills Syrah
Dessert - Torre di Crespelle con Semifreddo
Wild Flower Honey Semifreddo Crepes, Crème Anglaise, Toasted Almond Dust
2012 Kiona Chenin Blanc Ice Wine.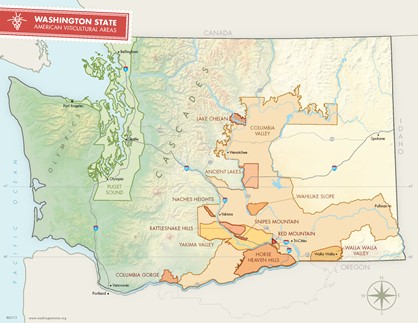 How the wines of the banquet menu were paired is a great insight to the regional diversity found in Washington State. Lake Chelan based Karma Vineyards; Champagne Brut (55% Chardonnay, 30 Pinot Noir and 9% Pinot Meunier), is sourced from the Columbia Valley AVA. Walla Walla based Cavu Cellars Barbera comes from Horse Heaven Hills AVA Alder Ridge Vineyard. An aside; Lake Chelan being an AVA Dan Carr is extremely excited about for white varietals, finding Sauvignon Blanc producing outstanding grassy expressions. The Horse Heaven Hills appellated Barbera shows more restrain in fruit and leaner tendencies. He feels the farther west one moves the more this trait becomes present in this appellation. Both deliver good acidity for the opening pairings.
Cave B Estate Winery Sauvignon Blanc has been paired with the Zuppo di Pomodoro, a receipe Dan Carr gained from an old Italian cook book he favors. Mineral and grassy notes abound in this Estate wine grown above the Columbia River outside of Quincy in the Columbia Valley AVA. This is another region of Washington he is excited about the prospect of Sauvignon Blanc, where grassiness and acidity come alive.
L'Ecole No. 41 Semillon is paired with Beet and Arugula Salad. While the beets are actually pickled in Riesling and then reduced to sweetness, the rounded and consistent Columbia Valley AVA Semillon provided the appropriate fit with a bit of peppery note to savor.
Refreshing the palate with a citrus Sorbetto, Chateau St. Michelle Eroica, a Riesling vineyard blend, sources from Horse Heaven Hills and Yakima Valley AVA's with multiple vineyards contributing. Riesling is a fundamental to Washington viticulture and Eroica is a major focus at Chateau St Michelle. Offsetting the Sorbetto that combines both sweet and hard tart, Dan Carr believes Eroica presents a second layer of acidity that compliments.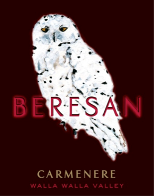 Beresan Carmenere and Fielding Hills Syrah are joined to feature the Coppa Cotta alla Milanese. Braised Berkshire Coppa, which he explains as close to Oso Buco, takes Dan some time to make so a set of somewhat opposite reds are presented to explore the dish. The Carmenere is sourced from the Seven Hills Vineyard in the Walla Walla Valley AVA. It is leaner than Merlot or Cabernet Sauvignon with subtle fruit and allows the pairing to pick up a bit more bacon elements. While this is a new grape variety to the Washington lexicon, Dan believes there is great potential for it in Washington. On the other side, Fielding Hills Syrah is perfectly in line with Washington Syrah and brings out the braised coppa flavors. From Riverbend Vineyards in the Wahluke Slope AVA, this Syrah is unfined and unfiltered allowing all elements of the terrior to come forward.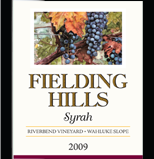 Wrapping up the evening is a Late Harvest Chenin Blanc from Kiona grown in the Red Hills AVA. While Red Hills is best known for Cabernet Sauvignon, this Ice Wine of Chenin Blanc shows sweet can be delivered just the same. Now paired with crisp and crunchy crepes.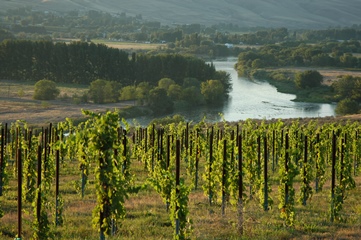 The members of WAWGG will have an enjoyable evening as they taste through much of their state terrior over an excellent meal. The only regret Dan Carr expressed was the wide range of additional wines of place in Washington which were either sold through or in allocation and could not be secured in enough quantities to handle the dinner needs.
Other regional associations could do very well taking this lead and approach to their annual meetings or conventions, and some do. It clearly helps frame their own sense of place and the reality of their potential competitive innovation.