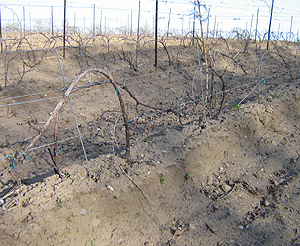 Prince Edward County Wineries Achieve Finesse and Flavor
with Low Alcohol Wines



Just northeast of Toronto, discover a unique Canadian Designated Viticultural Area (DVA) which is producing a surprisingly wide array of varietals whose distinctive minerality is derived from the region's limestone soils. Some think of Prince Edward County as 'the Burgundy of Canada'.
by Craig Pinhey
July 25, 2008
---

any of the world's winemakers
, and especially their marketers and sales/PR people, talk about terroir rather loosely. They make claims that you can "taste the soil" in the wine, or claim on one hand that the land makes the wine, and yet they use all kinds of tricks and tools of the trade to manipulate the wine to a consumer and critic-friendly taste profile.