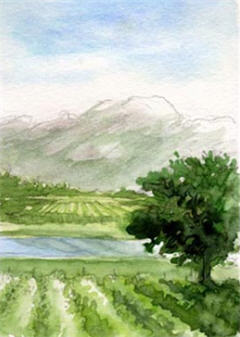 Gallo Wants a Russian River
Valley AVA Expansion
Gallo of Sonoma's controversial TTB petition seeks to expand the boundaries of the Russian River Valley AVA. The petition has met considerable opposition from others in the region who believe the proposed addition dilutes the value of the current appellation and benefits only Gallo.
by Dan Berger
October 22, 2008
---

oes the name
"
Russian River Valley
" on a bottle of wine carry such prestige it's worth fighting to rewrite the area's boundary line?