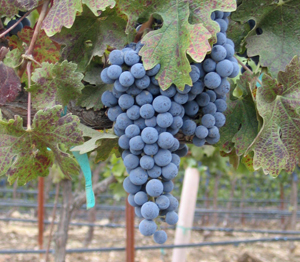 Terroir Denied:
Give Cabernet Franc a Chance
Cabernet Sauvignon's marketed prestige and consumer popularity may be preventing Cabernet Franc from getting more real estate in Napa Valley, amongst other appropriate growing regions.
by Dan Berger
December 15, 2008
---

have recently come to the realization
that some of the supposedly great wines we are being offered are really "great" through the wishful thinking of some people. Indeed, such wines are being presented with price tags that indicate they are great, but all I am seeing is that terroir has been trumped by the demand to sell.