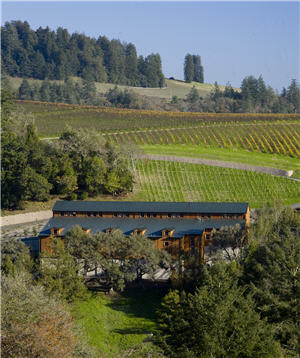 Sonoma County (County Appellation)
A Napa Valley Winery Puts a Sonoma County Winery on the Map
A pioneering, multi-million investment by Joseph Phelps Vineyards in an unvetted area of Sonoma County has directed attention to Freestone.
by Dan Berger
February 2, 2009
---

he name is Freestone
and it is destined to be one of the most important American Viticultural Appellations of them all. Right now, however, it is a nascent wine region in Sonoma County populated mainly by adventurous pioneers who might be called a tad
pazzo
.