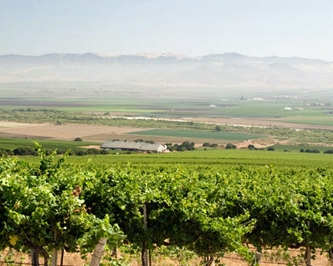 Reshaping The Wines
At Talbott Vineyards
Winemaker Dan Karlsen seeks maximum expression from Chardonnay and Pinot Noir at Monterey winery's famed Talbott Vineyards.
by Laurie Daniel
February 10, 2009
---

inemaker Dan Karlsen was his own boss
and enjoying it. Disenchanted with corporate culture, he had left Chalone Vineyard - owned by beverage spirits giant Diageo - after the 2006 harvest. He was working on his own tiny project, Chock Rock Vineyard, and was making the wines for Graff Family Vineyards. Enter Robb Talbott of Monterey's
Talbott Vineyards
.