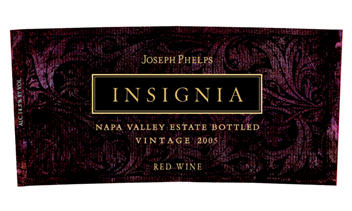 Joseph Phelps Insignia:
The Components of Terroir
The Terroir of the Components
The story behind the creation of what might be America's first Bordeaux-blend.
by Alan Goldfarb
February 18, 2009
---

t's illusionary to believe
that a wine, blended from vineyards across several intra-appellations, can definitively display its terroir characteristics. However, one can say assuredly, that Insignia,
Joseph Phelps Vineyards
' iconographic Bordeaux-blend, exhibits pure Napa Valley-ism. But after 32 vintages of one of California's greatest and one of its most expensive wines, what are the fingerprints of Insignia that inform its aroma, flavor and textural qualities?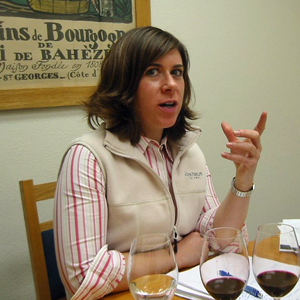 Beginning in 1978, with the '74 vintage, Insignia may very well be America's first Bordeaux-blended proprietary wine. There were only 670 cases made then and it sold for a whopping $12 a bottle, considered quite a sum during a gas crunch that had the country reeling. With the current release from 2005, more than 12,000 cases were produced and a bottle sells for $225, still whopping at a time when the country is living though the worst economy in more than 75 years.
In a tasting for
APPELLATION AMERICA
recently in Phelps' labs off the Silverado Trail east of St. Helena, newly named winemaker Ashley Hepworth and director of vineyard operations Philippe Pessereau discussed the various components that define Insignia's terroir.
In the early years, the wine was mostly made from
Merlot
and
Cabernet Franc
. Today,
Cabernet Sauvignon
(80-85 percent) predominates. Insignia - since '04 made entirely from estate owned or leased vineyards - is an amalgam of grapes from a half-dozen vineyards from five of Napa Valley's sub-regions.
Tasting the lots from each of these vineyards (from the '06 and '07 vintages) brings into focus what each of these vineyards lends to Insignia. The Suscol is the darkest in color with brambly, warm black fruit. The Yountville (from barrel) brings warm red fruit, with a hint of mint. The combined Las Rocas and Barboza from Stags Leap are more purple with blueberries, and bright with good acidity and some minerality.
The Banca Dorada (barrel) from Rutherford is the most distinctive. It's closed and tight with a tarry quality (Hepworth describes this characteristic as "graphite") and huge tannins.
The Spring Valley Ranch offering takes on lots of chocolate, no doubt from the barrel, with definitive blackberries, wonderful balance and fine-grained tannins.
Hepworth, who just witnessed her 10th vintage working with Insignia, comments about how the wine has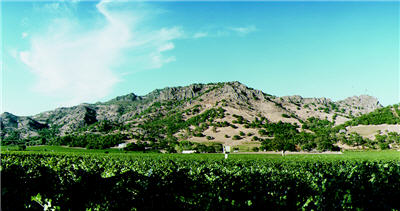 evolved due to the shift in varietal characteristics; and also the fact that Phelps is now controlling all of its vineyards.
"We've learned how to farm better," she offers. "… We're more selective (now) and our expectations are higher, and we ask ourselves, 'Is this inspiring quality?' … Coddling went into Insignia before, but that's become more streamlined. We've understood more recently what each vineyard has given us."
Added Pesserau, "Now that we have our own vineyards, we have better control. It means you can farm to the best of your ability to the vintage. (Before), the grower was the farmer and it (consistency) wasn't always (achieved)."
Hepworth and Pessereau are then asked, How does all this - better control and blending of the vineyards - turn up in the glass?
There's a long pause until Hepworth says, "I'm thinking back to the 2000 Insignia. That was a beautiful wine, but the lots were not consistent. That (keeping the lots separate and consistent) manifests in the glass. There's more depth of flavor and more balance in the vineyards, which leads to more balance in the glass.
"We can understand what we're getting because we've quantified it … and we have a wine that is more ageable."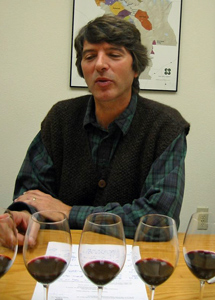 Why blend, though, when if just one vineyard was used (such as Phelps'