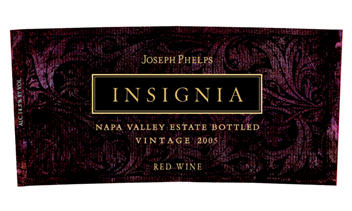 Joseph Phelps Insignia:
The Components of Terroir
The Terroir of the Components
The story behind the creation of what might be America's first Bordeaux-blend.
by Alan Goldfarb
February 18, 2009
---

t's illusionary to believe
that a wine, blended from vineyards across several intra-appellations, can definitively display its terroir characteristics. However, one can say assuredly, that Insignia,
Joseph Phelps Vineyards
' iconographic Bordeaux-blend, exhibits pure Napa Valley-ism. But after 32 vintages of one of California's greatest and one of its most expensive wines, what are the fingerprints of Insignia that inform its aroma, flavor and textural qualities?