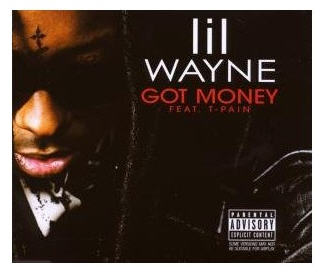 Why Can't We All Be Gangsters?
Or, What Lil Wayne Can Teach Us About Winemaking
Millennial reporter and Hip Tastes Maven Courtney Cochran weighs in on wine. We promise: no boring somm-speak, just fresh insights into wine, one column at a time.
by Courtney Cochran
March 24, 2009
---

aking great wine
, like any creative pursuit, calls for great inspiration. After all, winemakers – like other artists – don't operate in a vacuum. Hardly. Over the years, winemakers the world over have gleaned inspiration from the likes of art, jazz, classical music, cuisine, and even films in crafting their blends.
And so, given this penchant for looking to the arts for ideas, I wonder why winemakers can't also look to rap for inspiration? It is, after all, an art form just like the others; its creators also artists searching for a means of expression.
Take Lil Wayne, for example. When the 26-year-old rapper sat down with Katie Couric last month to dish on everything from his name to his music to his unabashed love of weed, the New Orleans native and eight-time Grammy nominee offered up this choice summation of his M.O.: "I'm a rapper, that's who I am, Miss Katie, and I am a gangster, and I do what I want."
Rebel With a Cause
What I love most about this statement (besides the fact that Lil Wayne glibly refers to Couric as "Miss Katie," which is one of the funnier things I've heard in a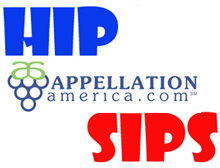 while) – is the guy's unapologetic declaration that he
does what he wants
– simply because he's a rapper and a gangster. Now, I think it's important here to point out that the diminutive rapper is most definitely not a
real
gangster – not, at least, in the graffiti-prone, gun-toting sense of the word.
Instead, he's just a creative type who bucks the rules and doesn't want to apologize for doing so to anyone – especially not to a prominent news personality on national TV. This anti-establishment attitude is a hallmark of rap culture (one need only consult the lyrics of some of the all-time great rap tracks if in doubt) – and a philosophy I'm convinced today's winemakers would gain much by emulating.
Crisis Thinking…Or Not
After all, we're in the midst of a veritable winemaking crisis these days, a time when creativity and true artistic expression in winemaking is increasingly trumped by the convergence towards a homogenous, commercially popular style of wine that lacks any real sense of
terroir
(and – more critically – is patently without soul). Winemakers everywhere are feeling the inexorable pull towards this bland style, the flames of conformity being stoked by fears of dwindling sales and vague notions of "missing the boat". The end result is a shocking shortage of truly spirited winemakers who continue to make authentic, soulful wines.
In light of this troubling trend, I can't think of a more inspiring role model for the modern winemaker than Lil Wayne. In the face of increasing pressure to produce wines with broad commercial appeal – so often tediously innocuous wines completely lacking in regional character – isn't it time our winemakers started acting more like gangsters?
Case Studies: Vinous Gangsters In Action
When contemplating this column, several winemakers came immediately to mind as spot-on gangster material. At the end of the day, being a real vinous gangster takes dedication, courage, patience and an unshakable conviction to stay true to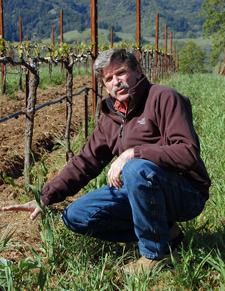 one's own vision of winemaking – even in the face of fierce questioning by the Katie Courics of the world. All admirable qualities – and qualities that the following winemakers possess in spades.
Paul Dolan – Paul Dolan Vineyards
Paul Dolan may just be the most gangster of all winemakers out there. Indeed, the man who transformed
Fetzer Vineyards
into a model of organic and sustainable winemaking in the 90s and now helms his own critically acclaimed,
Mendocino
-based
Paul Dolan Vineyards
can't be praised enough for his pioneering work in proving that sustainable methods not only make sense from a social perspective; they're better for the bottom line and what's in the bottle, too.
No doubt, the proof of Dolan's passion comes through crystal clear in the bottle, and his wines – made using exclusively organically- or biodynamically grown grapes – possess the uncanny sense of place that only those made with superbly grown grapes and a resolutely non-conformist vision can. In a word, his wines sing, and their undeniable appeal proves that you don't have to follow the crowd to keep up – or rather, in Dolan's case, to surpass.
Neil Collins & The Perrin & Haas Families – Tablas Creek
On a visit to France's venerable
Chateau de Beaucastel
several years ago, I was amused by a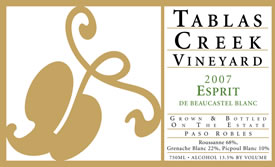 staffer's dismissal of pesticides and other chemicals as "junk food" – abhorred substances that the conscientious growers hadn't used at their southern Rhône estate since going organic in 1954 (how's
that
for being ahead of the curve?). And so it came as no surprise that the Perrin family, which owns Beaucastel, subscribes to the same philosophy at its California winery,
Tablas Creek Vineyard
, which it runs with the American Haas family in California's exciting
Paso Robles
region. There, the families – along with winemaker Neil Collins – follow some of the most admirably non-interventionist winegrowing practices found anywhere, and are being rewarded with some of the West Coast's most expressive, nuanced and terroir-driven wines as a result.
---
Find them on:
Tablas Creek Blog
Facebook
---
Mike Brunson & Jay Kell – Verge Wine Cellars
With a method that calls for making Syrah from so-called "fringe vineyards," Mike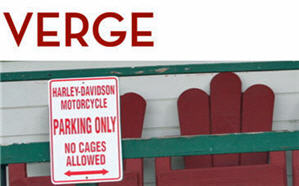 Brunson and Jay Kell's maverick label,
Verge Wine Cellars
, produces Syrah of such inky concentration, soulful depth and singular varietal character as to make you wonder how you ever got by on more ordinary stuff. Sonoma's
Dry Creek