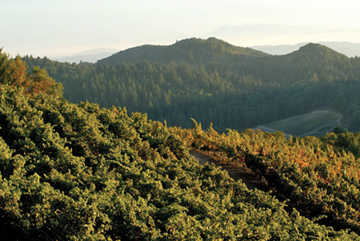 Mount Veeder ~ Napa Valley (AVA)
Will Malbec Find a Home in the Napa Valley?
At Hess Collection, they think so.
by Alan Goldfarb
May 13, 2009
---

N the Napa Valley, where Bordeaux blends rule
, Malbec is akin to Gummo, the forgotten fifth Marx brother. In fact, lowly
Malbec
is so overlooked by the nation's most important wine region, that in 2006, nine other red grape varietals held more sway, including Sangiovese.