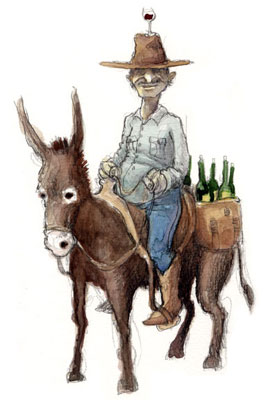 Malbec


Don't cry for me, I'm in Argentina...


...Sure, but you do make the odd trip to the vineyards of America to visit and lend a helpful hand to your childhood friend, Cabernet Sauvignon. Many enjoy your rustic character, but those in the high stakes wine game of Bordeaux and California have little tolerance for your fruitless tendency to skip out on the job. It seems that with your dark skin and color, you fit in better with the Gauchos of Argentina, where the heat and dryness bring out the best of your character, making you more inclined to put in a full day's work. But whenever needed, you'll always be available for us north of the Rio Grande.

Appellations Growing Malbec Grapes
Appellations producing the most Malbec wines: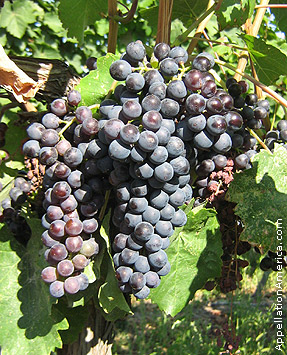 Malbec (aka. Auxerrois, Cot, Pressac)

Malbec is only of minor importance in California, where it is rarely allowed to produce wine on its own. The grape is more often used as a minor player in California's answer to Bordeaux 'Meritage'. Malbec was once a major component in the great wines of Bordeaux (where it is known as Cot),but it has also been relegated to a minor role there. In the Medoc, it is mainly used to add color and tannin to the encepagement. In fact, if Petit Verdot was easier to grow, Malbec would likely have even less acreage under vine than it does. It is the key grape only in the small appellation of Cahors, where it is known as Auxerrois. In Cahors, the wines are dark, rustic, full and soft, with earthy tobacco aromas alluding to Bordeaux.

Argentina is now the home of Malbec. In Mendoza, under the shadow of the Andes Mountains, the grape enjoys its vacation from the more moderate climate of the Medoc. Here, there are hot summer temperatures and the grape is left hanging long into the growing season to ripen and soften its rough tannins. The best of Argentine Malbecs are deep inky reds with juicy dark fruit and soft tannins. Also found in Australia, South Africa and New Zealand, it is used as a blending grape in Bordeaux-style blends.

Texas Hill Country
From Tuscany to Provence in Texas Hill Country
By
Eleanor & Ray Heald

Mount Veeder ~ Napa Valley
Will Malbec Find a Home in the Napa Valley?
By
Alan Goldfarb

Leelanau Peninsula
Auxerrois has found its best home
By
Eleanor & Ray Heald

Monterey
Monterey Hones Its Identity
By
Laurie Daniel

Red Mountain
The Sun Shines Bright
On Klipsun Vineyard
By
Anne Sampson

Columbia Valley
Washington's Columbia Cascade Region: An AVA in Waiting
By
Anne Sampson

Mount Veeder ~ Napa Valley
Mount Veeder: A Diversity of Directions
By
Alan Goldfarb