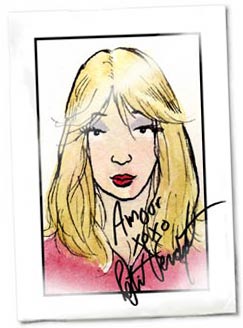 Petit Verdot
You are such a temperamental performer, Miss Verdot. You seek stardom and the highest salary, but you have yet to prove yourself in a starring role. We have seen you add color and spice to legendary ensemble performances. But, at this time it would be foolhardy to cast you in a leading role without the support of such established stars as Cabernet Sauvignon and Merlot. Your tendency toward immaturity and not showing up for the final act puts fear in the hearts of producers from Bordeaux to Napa. For now, we will watch for your cameos in the indie film arena, where you can explore and flaunt your depth as a lead performer.

Appellations Growing Petit Verdot Grapes
Appellations producing the most Petit Verdot wines:
Petit Verdot Grape Details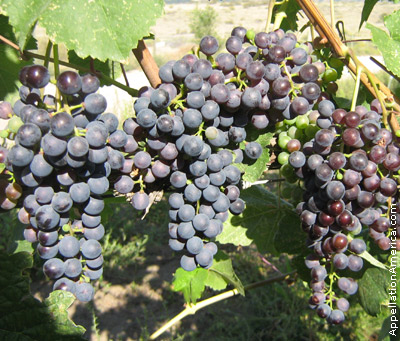 Petit Verdot

Historically, Petit Verdot was used as a minor component in many of Bordeaux's finest encepagement. When able to ripen fully the grape can add a rich purple color, firm tannins and an exotic floral and spicy perfume to the resulting wines. However, despite its positive attributes the grapes tendency to not reach maturity in the relatively cool climes of Bordeaux became a frustration for many producers in that region. As a result, acreage of Petit Verdot decreased consistently over the second half of the 20th century. But all was not lost for Petit Verdot. In the 1980s and 1990s, producers in California and Australia, keen on creating Bordeaux blends using traditional grape varietals, simultaneously began planting the grape varietal in their respective regions. In the warm and dry conditions of South Australia and Northern California, where getting grapes to full ripeness is not an issue, Petit Verdot has not only succeeded but thrived. Acreage of Petit Verdot in both regions is on the upswing. While many of the 'New World' producers continue to use Petit Verdot as a minor component of Bordeaux blends, an ever growing number are using the grape to make deeply pigmented, highly extracted and aromatic single varietal labeled wines. In a culture, where bigger is better it should comes as no surprise Petit Verdot is a rising star in the California and Australian wine industries.

Paso Robles
Deep Roots In Paso:
Growing the Future at Halter Ranch
By
Laura Ness

Virginia
Virginia Wines Wow the Brits
By
Barbara Ensrud