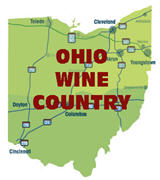 Ohio: Oldest Brand-New Appellation in America
by Clark Smith
July 24, 2009
The wine regions of Ohio have provided us with overwhelmingly convincing proof that their venerable status as world class players is well deserved. If your taste runs to classic vinifera wines of aromatic intensity and good acidity, I cannot name a region in the New or Old World which offers such varietal and stylistic diversity, whether you're in search of a special collectible for your cellar or a jolly good drink that will amaze tonight's guests.
[>] see full story
Related Stories...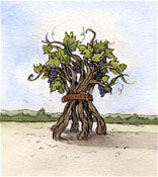 Historically known as the "Grape belt of America", the shores of Lake Erie have grown grapes in abundance for more than 160 years. There are over 42,000 acres of vines, most of which are the big-leafed Vitis labrusca, Concord. Though focused primarily on jellies and juices, there is also a thriving wine industry here. Traditionally, the industry was based on both labrusca and hybrids. After Prohibition began, grape growing actually increased along the shores and on the Lake Erie islands. Many growers made wine illegally and sold it across the lake in Canada, or sold grapes legally to home winemakers. It would seem that with its infrastructure, Ohio's wine industry would boom upon repeal. However, vintners mistakenly chose to compete with California's bulk wine producers. At the same time, New York wineries established themselves as the east's premier wine producers. In 1937, four years after repeal, there were 160 wineries in the Lake Erie region. Sadly, by 1967 there were fewer than 20 wineries left. Today, a number of ambitious vignerons are redefining the region's wine characteristics with substantial amounts of vinifera plantings.

Shake Ridge Ranch - Gem of the Sierra
By
Roger King
May 16, 2013
Shake Ridge Ranch has set a standard for viticulture in Amador County and the incredible list of winemakers who now source fruit from the amazing vineyard above Sutter Creek tell it's story in every vintage and bottle produced.  [>] continue
[>] see all Lake Erie features (1)

Tannat, Vibrant Across the America's
By
Barbara Trigg
May 6, 2013

Welcome Middleburg Virginia AVA
By
Roger King
January 4, 2013

Humboldt County: Is Too Much Terroir Possible?
By
Clark Smith
October 14, 2012

Historic Buena Vista Winery Restored
By
Barbara Trigg
September 18, 2012

Three Days in Humboldt County and Willow Creek
By
Barbara Trigg
August 22, 2012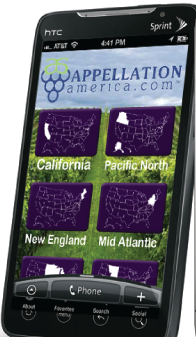 Appellation America Launches New App
By
Roger King
August 2, 2012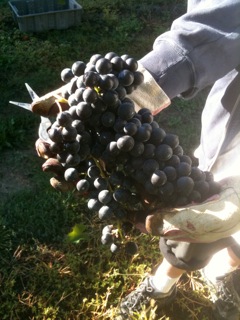 Lehigh Valley Coming of Age
By
Christopher Bates
March 5, 2012