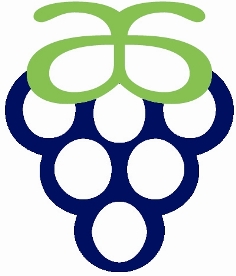 Appellation America to Drop Paywall - Provide Open Access
Beginning June 1, 2013 Appellation America will no longer be restricted to public view via a subscriber paywall. Complete open access to the site, all its content of appellations, wineries, grapes and editorial will be provided all viewers.
by Roger King
May 24, 2013
---
<!>
Napa CA - Appellation America one of the wine industry's leading wine information websites is removing its pay wall and providing free access throughout the website for all users. "This dramatic move is counter to the trends we see in much of today's media but we believe it's best for our users and the website" stated Roger King President of Appellation America; the move takes effect June 1, 2013.

Appellation America.com has long served as an important tool in educating the wine enthusiast with its comprehensive information on each of the AVA's in America. With over 25,000 pages of content the site offers a truly comprehensive amount of information to provide the user with what they need to understand the regional differences in AVA's and the wine that is produced in each area. It assists users in making informed decisions about what to purchase and expect, in doing so Appellation America has established itself as an important unbiased and credible source of wine information. The Best of Appellation third party reviews have found regional diversity in varieties of grapes does exist and can be tasted.

This new move fits with the company strategic direction as Appellation America is transforming itself and broadening its appeal in an effort to assist wine makers and wine tourism destinations in creating demand for both the destination and the tasting room. By adding destination travel information to each of the AVA's as an expansion to the database, the site will seek support from regional tourism marketing groups that have winery visitation programs as well as advertising from each region. Now the site will not only provide the credible wine information it always has but also important trip generating information about the destination including wine tasting rooms, lodging and dining opportunities and other things to do.

This strategic change in direction reverses a 2009 decision to place content under subscription to provide a revenue stream with a reduced emphasis on advertising. Online publishing has changed over these years and advertising is now mainstream and well supported as such open access takes advantage of this trend.