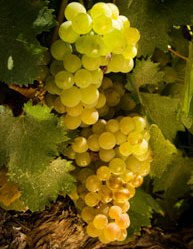 Niagara
My varietal character can produce a candied muskiness which is described as foxy, but when I am made when ripe, left sweet I can be the fox of the party.

Appellations Growing Niagara Grapes
Appellations producing the most Niagara wines: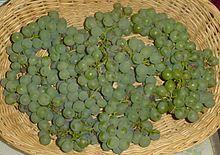 Niagara is the result of crossing two American varieties, Concord and Cassady, and displays an acute 'foxy' flavor. It was created by C.L. Hoag and B.W. Clark in 1868 and has been in North Amnerican production ever since.

Ripening earlier than Concord, it is popular in the Midwestern and eastern states for it's cold hardy qualities, able survive the cold winter months. It is also grown in Brazil and in very modest amounts in New Zealand. Like Concord, this variety requires quite high heat, very fertile soil and grafting to a good growth rootstock or it produces small crops.

Niagara is used to create fruity white wines with strong 'grapey' flavor, that generally have a sweet finish. The resulting wines can typically contain flavor and aroma know as foxy, sometimes described as presenting a candied muskiness when vinified. It is also used in dry wines and is grown as a table grape. When fermented dry special care to reduce the foxy qualities is needed in cellar.

Niagra is well know as the standard for white grape juice, well associated with it's lineage of Concord, which produces the vast majority of red grape juice.