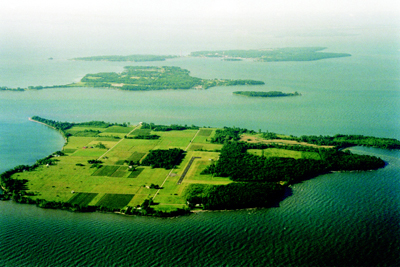 Firelands Winery Gets Its Grapes from America's Island AVA
by Vinus Williams
April 20, 2009
---

ou're on Jeopardy and the category is American wine.
For $200 the answer is: This state produced the most wine before Prohibition. You're out-buzzed with the questions (remember, it's
Jeopardy
): What is California? Wrong. New York? Wrong. You counter with: What is
Ohio
? Correct! Then, for $400: This state has the only island appellation in North America? What is Ohio? Right again!