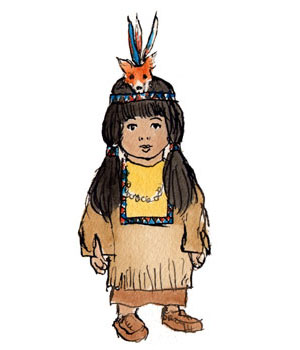 Catawba

You are a lovely little Indian princess.
Your youthful personality is fresh and
lively -- positively sweet. Thank
goodness you are reluctant to mature. Your
New York family has become quite attached
to the little girl under the foxy headress
with her red and rosy cheeks.

Appellations Growing Catawba Grapes
Appellations producing the most Catawba wines:
Catawba

Even older than the Concord grape, this historically-important variety is thought to be a chance seedling from North Carolina, originating in that state's Piedmont region and named after the nearby Catawba River. A hybrid of labrusca and another native species, it is commonly grown in the eastern United States and in Canada.

Catawba is often used to produce sweet wine and ultra-sweet ice wine, in addition to red and rosé table wines. The grape's high acid profile also makes it suitable as a base for sparkling wine production. Catawba based wines are distinguished by a so-called 'foxy' aroma, although modern winemaking sometimes manages to moderate this tendency. Catawba grapes may fail to ripen properly, unless grown in areas with a long growing season. The varietal also has some susceptibility to fungal diseases.

Missouri
Spring Freeze Leads to Summer Squeeze
By
Joe Pollack