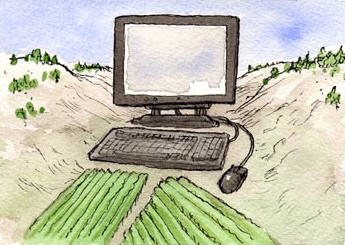 Santa Clara Valley Wines: An AVA not on many bottles
by Alan Goldfarb
July 28, 2009
---
What do Tiger Woods, the New York Yankees, and the Napa Valley, have in common?
They may not win all the time, but the attention seems to be trained nowhere else.
And in the world of wine, if you're not in the Napa Valley, you suffer from the same ailment – Napa Envy – and neither Viagra, nor good wines can seem to cure it. If you're not Napa, as some would have us believe, you've got an inferiority complex.