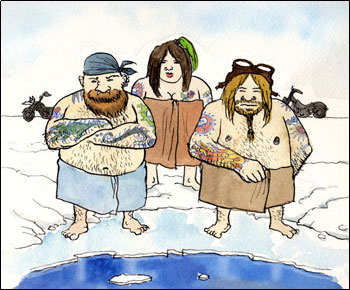 La Crosse
You are all part of a band of Native and French-Americans that could easily be called the 'Polar Bear Gang'. Born in Minnesota, you've been bred to be tough and hardy. Your parents were imprisoned in labs for so long that they go by their identification numbers rather than names. People of the northern states are glad that you now control the flow of wine. In the frigid northern winters, weak-limbed vines all too often never deliver.

Appellations Growing La Crosse Grapes
Appellations producing the most La Crosse wines:
La Crosse

LaCrosse is a part of a long line of successful Elmer Swenson-created grapes. A hybrid of Seyval Blanc and the Minn. 78 x S.1000, the vine produces grapes capable of making good quality, fruity white wine. Compared to its parent Seyval, the vine is cold hardier, and ripens slightly earlier. Grown in Minnesota and Wisconsin, the high-yielding vine will do well in all the upper Midwest states with short growing seasons and cold winters. It has average susceptibility to the usual diseases.