Anindor Vineyards: winery information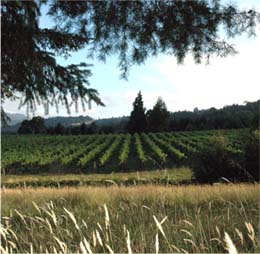 We are committed to practices in the vineyard that produce the highest quality wine for our customers. To produce quality wine, you need a premier location and sound management practices. Our goal is to concentrate on quality and cultivate winemaking using minimal intervention in small lots. We feel this philosophy allows development of flavors unique to the vintage and true to the variety.
Annual Production: 1,000 cases
Estate Vineyard Acreage
The 14 acres of vineyard produces five varietals: Pinot Noir, Pinot Gris, Riesling, Gewurztraminer and Baco Noir. The Riesling, Gewurztraminer and a portion of the Pinot Noir (#115 clone) were planted in 1983 and are dry farmed. The Pinot Gris and Pinot Noir clones of Wadenswill and Pommard were planted in 1999. In 2008, two acres of Gewurztraminer was grafted to #777 clone of Pinot Noir. And, in 2009, an acre of Baco Noir was planted.
Grape Varieties Planted