Laguna Canyon Winery: winery information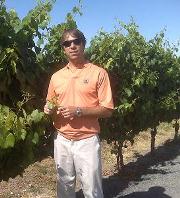 Winemaker: Gianni Seminari
Master's degree in Chemistry of Wine Science – University of Milan, Italy
Professional wine tasting judge in British Columbia, Canada.
Annual Production: 5,000 cases
Futures
Join our Wine Club – finally a wine club where "YOU" the customer decides on what kind of wine you receive! Please visit our website for more details. No fees to join.
Estate Vineyard Acreage
Ultra premium grapes selected from Napa Valley and Sonoma Valley shipped and processed at the winery in Laguna Beach.
Grape Varieties Planted