Martin Ranch Winery: winery information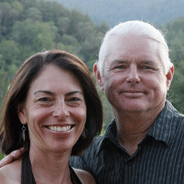 Winemaker: Thérèse Martin and Dan Martin
Owners and winemakers, Thérèse and Dan Martin's dreams of owning a winery began with a shared passion for great wine, a wonderful growing environment, and the joy of sharing the experience with friends and family. They recognized the promise the property offered when they planted their first vines in 1993, and have since nurtured outstanding fruit to produce wines with bold character and critical appeal. This dynamic husband and wife team has captured attention from both local and national wine media and wine competitions.
Annual Production: 5,000 cases
Futures
WINE CLUB MEMBERSHIP BENEFITS
No cost to join; shipments four times per year; 20% discount for all Wine Club Members on all wines; access to limited production wines; Winery updates, tasting notes, recipes and various specials with each shipment; exclusive invitations to our Annual Wine Club BBQ, the Gilroy Tomato & Salsa Fiesta, Martin Ranch Fishing Derby & our Garden Goodies Get-Together! Eligibility in a special drawing for a double magnum of a special Martin Ranch wine!
Estate Vineyard Acreage
11 acres
Grape Varieties Planted