Persimmon Creek Vineyards: winery information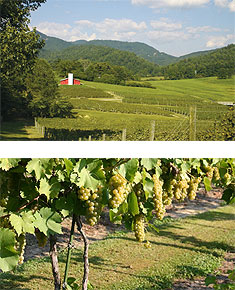 Winemaker: Dr. William "Sonny" Hardman
For Sonny Hardman, also owner of Hardman Pathology and Dermatopathology in Athens, GA, wine production is a labor of love, science, and respect for terroir, reflected by his plantings along the natural contours of the Persimmon Creek landscape. He explains, "I've always been fascinated by the growth and development of Vitis vinifera, and an extension of this is the chemistry and biochemistry that goes into winemaking."
Estate Vineyard Acreage
16 acres planted in 2000; 2 more acres of Seyval Blanc planned for 2007.
Grape Varieties Planted