White Cottage Ranch: winery information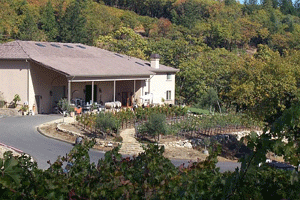 Winemaker: Rudy Zuidema, Dennis Johns
Rudy Zuidema has quickly worked his way up the ladder of a winemaking career. After graduating from U.C. Davis in 1991 with a degree in Plant Science and Agricultural Management, and a harvest with Wirra Wirra, Australia under his belt, he started as an entry-level cellar man at St. Clement Vineyards. There he found the ultimate mentor, then winemaker Dennis Johns. At that point, Rudy decided that he would be making wine for the rest of his life, and also discovered and began to develop a winemaking style that embraces a balanced fusion of concentrated fruits, rich aromatics and seamless textures. After St. Clement, Rudy took his next steps in cellar management at Cuvaison Winery, and then moved on to an assistant winemaking position at Honig Winery, followed by a seven-year stint as head winemaker for Robert Craig Wine Cellars. Working with specialized varietals from each of these spectacular properties, and exploring the range of growing and winemaking techniques a single grape can inspire, Rudy finds his work a labor of love. At White Cottage Ranch, Rudy also manages the estate organic and biodynamic-farming program.
Annual Production: 5,000 cases
Estate Vineyard Acreage
There are 29 unique blocks dedicated to 7 varietals spread over 28 acres of vines. 75% is planted to Cabernet Sauvignon, with Merlot about 15% and the balance split between the remaining varietals. The vineyards are at an average of 1,800 feet, nestled on a unique shoulder of Howell Mountain. At 1,600 feet above the Napa Valley floor below, the vineyards are influenced by unique weather and soil conditions that make for quintessential Howell Mountain cabernets.
Grape Varieties Planted