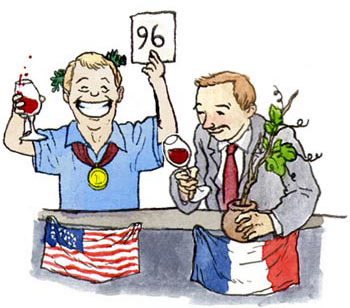 California (State Appellation)
The message of Paris '76 Redux – that California won again – misses the most vital point.
The Judgment of Paris tasting on May 24, 2006, may well have gone to the Californians once again, with the older wines, but the clear message of the event is that terroir character, classic red wine styles, and an understanding of historical perspective remains with Bordeaux.
by Dan Berger
June 15, 2006
---
The most important wine event of the year, and one of the most important of the last few decades, was the 30 year anniversary and restaging of the famed Judgment of Paris wine tasting.