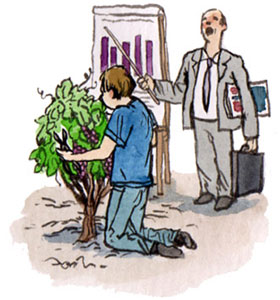 Terroir in the Face of the American Marketing Machine: An Interview with Bob Long
"Big, cooperative wineries aren't interested in terroir. Small producers will usually be craftsmen, 'terroirists' first."
by Alan Goldfarb
September 22, 2006
---
<!>
Alan Goldfarb (AG):
Tell us about Pritchard Hill. Will it ever become an AVA?