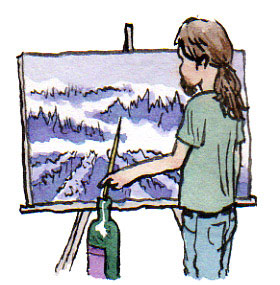 What Are They Growing in the Mountains?: An Interview with Jeff Emery
"I can see the need for sub-appellations within the Santa Cruz Mountains. Ben Lomond Mountain was set up many years ago and I thought that would be the start of many more such sub-appellations."
by Laura Ness
October 3, 2006
---
<!>
Laura Ness (LN):
What are the greatest challenges to wine grape growing in the Santa Cruz Mountains appellation?