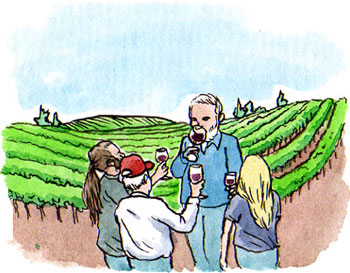 Papa Pinot Reflects on 40 Years of Willamette Valley Pinot Noir
"Oregon is not a good place for the huge, corporate-conglomerate wineries... The climate here limits crop sizes and the varieties which we can grow, so we focus on quality instead."
~ David Lett
by Cole Danehower
November 13, 2006
---
Where would
Oregon
be without David Lett? We might still be producing wine, even
Pinot Noir
, but we would likely be nowhere near the level of quality and worldwide respect that we enjoy today.<!> Thank you, David! It is hard to believe, but it was only 40 years ago that David put the first Pinot Noir cuttings into the ground in Oregon.