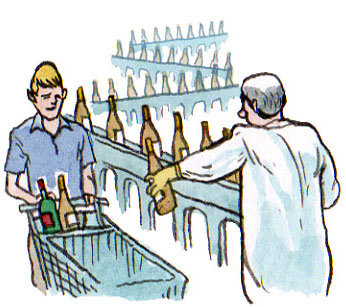 Riding the Crest of Riesling's Resurgence Part II: Discussing the winemaker's art
"I can't make enough Riesling. If you hear of some growers with Riesling to sell, please let me know. We're pulling in almost 60 tons of Riesling in 2006 and we could probably use another 120 tons and sell all the wine. There is such a demand."

~ Lee Lutes, Black Star Farms
by Eleanor & Ray Heald
December 1, 2006
---
<!>
Eleanor and Ray Heald:
Given the number of Riesling styles produced from grapes grown on Leelanau Peninsula, if we ask you to discuss harvest parameters, are we going to get responses that are all over the board?