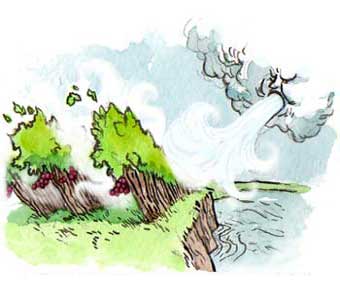 Interview: Jim Schultze of Windy Oaks
Terroir Discoveries: The Corralitos Wine Trail
Corralitos, with five wineries within about 10 minutes of each other, focuses on Pinot Noir and Chardonnay, and tends to produce very terroir driven wine. With the distinctive character of the grapes and wines, several of us have been kicking around the notion of creating a sub-appellation for the Santa Cruz Mountain area.
~Jim Schutze
by Laura Ness
December 27, 2006
---
<!>
Laura Ness (LS:)
First off, tell me about the Corralitos Wine Trail and how the idea came about.
Jim Schultze (JS):
Corralitos now has five wineries within about 10 minutes of each other (with a sixth on the way). Most of the wineries focus on Pinot Noir and
Chardonnay
, and tend to produce very terroir driven wine. With the distinctive character of the grapes and wines, several of us have been kicking around the notion of creating a sub-appellation for the area—not unlike
Sonoma Coast
, which produces some wines which are fairly distinctive from the rest of Sonoma. We felt, at the least, we should coordinate times when we are open and cooperate in marketing and advertising for the area.