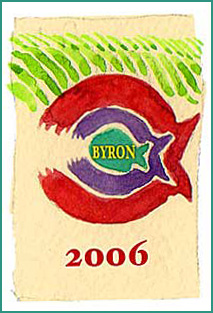 Byron Vineyard and Winery:
Perseverance Pays Off
I tend to think that a truly great wine is one that is "yummy" while giving a sense of place. If you can't do the "yummy" thing, you probably should plant a different variety
~Jonathan Nagy, Winemaker, Byron Winery.
by Dennis Schaefer
March 8, 2007
---
Dennis Schaefer (DS):
You've been working in Santa Maria Valley quite some time, first at Cambria and now at Byron. What is the attraction of Santa Maria Valley for you as a winemaker?