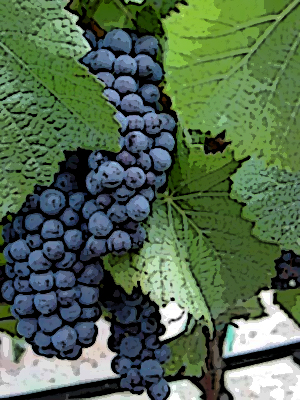 Is Red Burgundy Dead?
The Rise of Non-French Pinot Noir
With the price of Burgundy wines going north and their availability going south, Pinot Noir lovers need only look west in the world to find their treasure. Russian River Valley would be a great place to start.
by Dan Berger
July 3, 2007
---
S
ay what you will about Burgundy – about the classic nature of its red wines, the fact that at their best they may be the greatest red wines on the planet, that they age into sublime and wondrously complex creatures, and that their regional distinctions are among the world's great mysteries. Not to mention one of its sublime delights.
But Burgundy -- at least those special bottlings and vineyard designations that we can actually buy, taste, cellar and revere – is, alas, almost no more for average people. One could even make a pretty strong case for the death of truly great Burgundy. In the sense that, for the majority of wine lovers, Burgundy has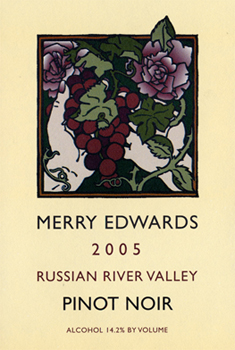 been replaced in their affections by Pinot Noir. And it is Pinot Noir from a number of places in the world that, prior to now, pleaded their cases before a public that viewed them largely as pretenders to the throne.
Now proof is on view that Burgundy's legacy has spawned a serious threat to its dominance. The 2005 growing season in California was one of such astounding uniformity that it left Pinot wine makers with the raw materials to leap past the vast majority of red Burgundy, certainly in terms of fruit and fascination, creating a virtual sea of excellence.
Traditionalists may consider the statement that Burgundy has faded from the scene to be absurd. Great Burgundy is, I fully acknowledge, still the greatest red wine of all. And those who agree with me will argue with some sound logic that Burgundy, at its best, remains the king. They will speak to 200+ years of history, and their pleadings will drip with nostalgia for the great wines of 1930s or 1880s. And I agree, if we could ever taste those wines again. My argument is that the vast majority of the greatest red Burgundies never will be seen by the masses.
Burgundy is for the Super Rich
The fact is that the most of the greatest Burgundies today are not available to mere mortals. First, they are made in woefully minute amounts, and are preview-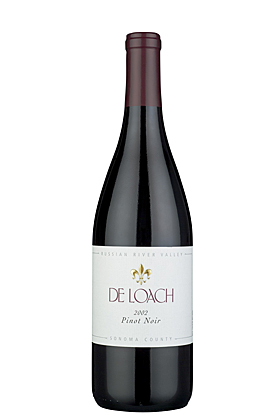 tasted by only a tiny handful of the most powerful critics and private wine buyers, who then make certain none of the common folk will ever get any. These wines are reserved for those who have an "in" with the right houses.
I know a man who is one such buyer. He is wealthy, as will be evident in a moment. He also has almost nothing in his cellar except great red Burgundy. He flies to Burgundy at least twice a year, and on one of those trips, he spends days tasting literally hundreds of the very greatest red Burgundies. He may know more about Burgundy than any other American. And it is he who proclaims them to still be the greatest red wines in the world.
And so, like the famed Dr. Arthur Barolet before him, he buys what he wants. He selects the best barrels, the best vineyard designates. All the major houses and most of the tiny ones know he is an important figure for the Burgundy wine trade. Because he pays cash up front. He does not write about his discoveries (and then say the wine is, alas, not available). Nor does he sell them commercially. But the property owners sell to him because they make a higher profit margin than if the wine went through a series of middlemen.
And he is not alone. Others play this game too, and that includes some wealthy Belgians, Luxemburgers, Germans and Japanese, and other high-stakes players. Many others.
And thus after all these insiders are through cherry-picking, the vast majority of the greatest wines from patchwork-quilted Burgundy have evaporated from the scene, leaving us peons with what we are
told
is great wine. But that "great" wine sells for many hundreds of dollars per bottle, and from what I have tasted, much of it is second-rate product – but at prices that are still outrageous, near $100 per bottle, and above.
Pinot Noir to the Rescue
Here is where
Pinot Noir
from California (as well as New Zealand and to a lesser degree, Oregon) comes into play. At their best, they deliver fruit and character that the second-rate Burgundies cannot.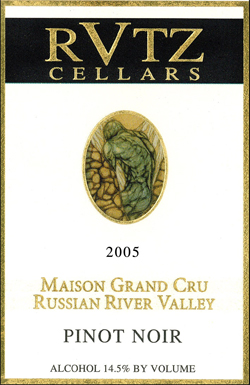 And now with the '05s hitting all-time highs on the quality scale, it is time to look seriously at California for the best available Pinot Noirs. If the broad market cannot evaluate Burgundy's greatest wines, we can only take someone else's word that they are as great as they once were. But, in at least a half dozen California regions, there are now Pinots that sing like a
coloratura
while delivering depths only a
basso profundo
could deliver.
There were inklings of California's impending dominance with good vintages in 2003 and 2004, despite heat waves and low humidity that forced wine makers to dance to some rather discordant music.
Now come the great 2005s and the singers are in full voice. Of the 2005s I have
(See Dan's Top Ten)
tasted from Santa Barbara (notably
Sta. Rita Hills
,
Santa Maria
and elsewhere),
San Luis Obispo
(such as Edna Valley), Monterey County (important on the
Santa Lucia Highlands
' east-facing benches), and
Santa Cruz Mountains
, most are far better than the prior vintages.
The cooler climate of '05 delivered a delicacy and a wisdom to these wines, and what I see in them is a purity of fruit that I once saw regularly in the greatest of Burgundies from the 1960s and 1970s. And though some of the California wines were made in tiny amounts, if you act early, you can still get some of the best. The world doesn't yet descend like locusts on the top Pinot makers, though they are assembling on the horizon.
Run, Don't Walk, to Russian River Valley
If the above-named areas delivered the goods, and they did, it was
Russian River Valley
that really shone with its Pinot Noirs in 2005. I've tasted a wide range of 2005s from other areas and they have been superb, but the Russian River wines generally deliver a depth of character and finesse I rarely see from so many producers at the same time.
A friend, who also makes a top-rate Pinot Noir, told me six months ago, "Wait 'til you try the '05s. If you couldn't make a great '05 Pinot, you should get out of the game." Tasting through the wines indicates that almost no one missed it. There are variations on themes here (a few wines are a tad too ripe, a few have a bit less acidity than great aging red wines ought to have), but by and large the entire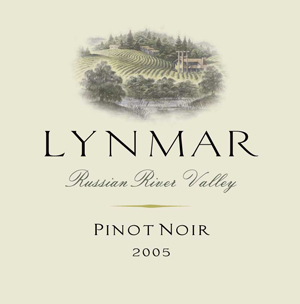 READER FEEDBACK: To post your comments on this story, click here

Print this article  |  Email this article  |  More about Russian River Valley  |  More from Dan Berger