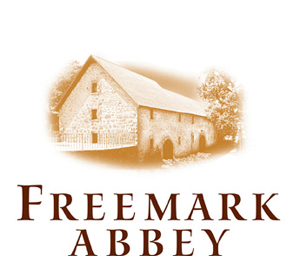 St. Helena ~ Napa Valley (AVA)
Freemark Abbey enters a new era
by Alan Goldfarb
September 24, 2007
---

nter
the tall and imposing figure of Jess Jackson, the founder of wine company giant Kendall-Jackson, whose high-end Jackson Family Wines came to Freemark Abbey's rescue.
(Included in the 2006 purchase, said to be $97 million, was
Arrowood Vineyard and Winery
and
Byron Vineyard and Winery
.) Under Jackson, it is almost assured that this once lustrous property will find its place again in Napa Valley royalty.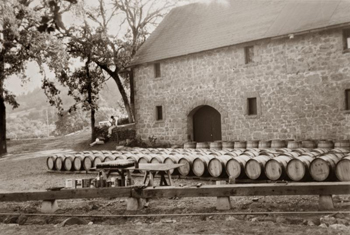 The property dates to 1886 and had its glory days in the 1970s and '80s when it made some great
Cabernet Sauvignon
. If FA is to survive and thrive, it will have to call again upon the two Rutherford vineyards which made the north St. Helena property its name; and its winemaker, who has been the thread of stability through all the tumult.
The vineyards in question are Sycamore in the southwestern corner of the
Rutherford
American Viticultural Area (AVA), and Bosché in the region's west-central quadrant. The latter is the more famous of the two, having been one of the earliest single-vineyard designates in California – and placed in such a hallowed position by Freemark as early as 1970.
The winemaker is Ted Edwards, who has been at FA since 1980 and became its winemaker six years later. Edwards has tried to steer this ship through three of the four ownership groups, beginning in 1939 and culminating (apparently for the nonce) in the start of the Jackson era.
When Edwards was at the helm, the legendary Chuck Carpy headed a group that included the owner of Sycamore Vineyard and the vineyard manager at Bosché. After Carpy died, Edwards remained steadfast when that outfit gave way to a couple of East Indian brothers named Sidhu. The brothers had great ambitions, purchasing FA, and the aforementioned Arrowood and Byron, almost all in one fell swoop. In five short years, obviously in over their heads, the Sidhus went belly up until Jackson swooped down in '06. (Interestingly, the Sidhu era is nowhere to be found on Freemark's Web site.)
Jess Jackson to the Rescue
An astute Jess Jackson made sure to retain Edwards, who secured an ownership share during the Carpy days, as well as locking up continued long-term contracts with the Bosché and Sycamore vineyards. It's these three entities that are FA's strongest assets. Edwards has maintained close ties to the two vineyards through the years and consequently knows their attributes down to the marrow.

In the '70's, Bosché was heralded alongside such legendary properties as Heitz' Martha's Vineyard. That was when Jerry Luper was the winemaker and water-witch Laurie Wood (among the ownership group from '66-'01) tended its vines. The vineyard is only 30 acres and is surrounded by the Hewitt, Beringer, and Sullivan vineyards. Its soils are made of deep, gravelly loam that runs alongside a creek, which is naturally dry during the hot summer months. Edwards calls this condition a "natural spot for dry farming," which stresses the vines producing an intense wine with balancing acidity. There are red fruits in a typical Bosché bottle with hints of mint.
Edwards, quite understandably, loves this parcel. "As I matured in my winemaking skills, I stopped using filtration and more new oak. But I basically have a hands-off approach," he said during a retrospective tasting of FA's Bosché Cabernets that dated to 1977. Jackson Family Wines no doubt thought now was a good occasion to reintroduce what it had purchased.
It was interesting to note that the '77 (made by Larry Langbehn, now making wine for Vineyard 7&8 and consulting for Ledgewood Creek) still has a few breaths of life left in it. It was picked at 22.7° Brix (a measure of sugar) that translated to an alcohol percentage of 13.3, and a pH of 3.13. (By comparison, today's standard is about 25.5, 14.6, and 3.50, respectively.) The 2005 Bosché (still in barrel) currently comes in at 25.3°, 14.9 and 3.55.

Sycamore, which is bordered on its north flank by Staglin, comprises 68.5 acres. It is owned by John Bryan, who told
APPELLATION AMERICA
that he was trying to help out the Sidhus financially before they crashed and burned.
Bryan explained, also at that aforementioned tasting (which had the Sycamore dating to '84), that the vineyard used to be all Cabernet. "But we had this meeting where the owners said they wanted to differentiate the Sycamore from the Bosché by adding Cabernet Franc. I thought it should be all Cabernet, but I got voted down."
While the Boschés are blended with Cab and a small percentage of
Merlot
, the Sycamore has a small amount of
Cabernet Franc
. Bryan's parcel is made up of soft, gravelly loam with a clay substructure and is dry-farmed. It has been biodynamic since '04.
The Sycamore is clearly the more alluring of the two wines with magnificent sweet, bright fruit, deeper colors and more briary, black fruit although the vineyards are only a few miles apart.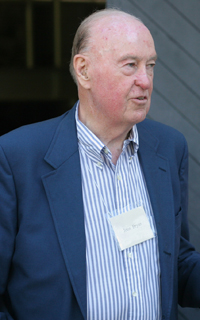 Edwards says of Sycamore's vibrancy, "I think the (notorious) Rutherford dust is an endangered term (here) because the fruit is so clean."
Additionally, because of the Cab Franc, Bryan thinks the Sycamore "comes out of the box a little harder." That could be due to the fact that the elevation is a little higher than Bosché and that it's close to the Mayacamas Range.
Also, at $55 to Bosché's $65, Bryan understandably believes the wine from his grapes is "undervalued."
"We're right next door to the Staglins, and they get much more ($80-$135 upon release). We (Freemark) started with the Bosché (before the Sycamore fruit was used), so we came in as a LaSalle to their Cadillac."
Bryan dates himself when he references a long-gone car, but Freemark Abbey is trying to be as 'now' as it can be under the aegis of Jess Jackson. And with Edwards, Bosché and Sycamore under its considerably expanding umbrella, the old warhorse has a chance to become the latest Mazerati model.