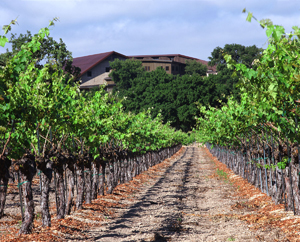 Why Firestone Vineyard Was Sold:
Adam Firestone Opens Up
In a candid interview with Adam Firestone, the former President of Firestone Family Estates, Dennis Schaefer asks him to reveal why yet another family winery was gobbled up - and what did not get sold in the transaction.
by Dennis Schaefer
October 23, 2007
---
Dennis Schaefer (DS):
Why sell the winery now? Why not five years ago? Why not five years in the future? What makes it the right time to sell now?
Adam Firestone (AF):
It simply arose from a conversation. I don't think there was any magic in the timing. Selling requires a harmony between us and whoever was going to carry on this legacy for the next chapter. We have had a number of individuals and corporations approach us over the years, but none were the right match. The legacy of what Brooks (Firestone) started here is very important to us. Bill Foley has a proven commitment to this area and is an ideal steward. You may recall that he bought the Carey Cellars property from us in 1997 when he was newer to this industry. His treatment of the vineyard, wines and staff on that purchase was exemplary.
DS:
In one report I read, it said that
you
made the call to Bill Foley?
AF:
He and I have talked over the years since the Carey Cellars sale. I am not really sure of the precise moment when the conversation migrated to the main winery. It just grew out of those conversations when it became clear that his goals and direction would be enhanced by adding this property to his vision.
DS:
Was there a problem with succession? Perhaps family members were interested in pursuing other interests?
AF:
No. I have been running things full time since 1994 when Brooks left for politics (at that time it was the State Assembly). I am not ready to retire, but I recognize there are divergent interests elsewhere in the family. Meanwhile, we get to keep Curtis. It's no secret that I enjoy esoteric and idiosyncratic wines. Curtis allows for all kinds of experimentation without risking the brand or alienating customers.
DS:
I believe your father, Brooks Firestone, was quoted in the L.A. Times as saying: "The winery had reached a point in its progression where it was getting beyond our family." Is that accurate?
AF:
I think that's accurate. All businesses evolve. We looked into the mirror and weren't interested in growing larger, yet we have a lot of mouths to feed. Larger is neither better, nor worse. Some of the best vineyards in the

world are entrusted to huge corporations. There simply isn't one mandate for how vineyards should be owned. So long as there are passionate people personally involved, the vineyards will succeed.
DS:
It seems that you had established a great brand that was widely recognized; you had made adjustments in the vineyards; and with the addition of winemaker Kevin Willenborg, you were making the best wines in your history. It was like you had everything going for you at this time. Please don't be insulted when I imply this, but, it seems like you just gave up?
AF:
No offense, but I would most strenuously disagree. I maintain that every vineyard and its history and management is different. There are legions (of) stories of winemakers pulling the sled to a certain point and then passing it on to another. The vineyards remain, we are but temporary custodians.
I think it would be fair to say that our gang - Brooks in particular - helped establish this region. We took a lot of arrows in the early years like any pioneer. There were no vineyard installation and operation manuals when he arrived in 1972. In the ensuing decades, I had a chance to help evolve those vineyards and I am proud of those efforts. Firestone has a first class team and I would agree that while I am sentimental about some of the earlier vintages, the current are of a whole different league (try the 2006 Sauvignon Blanc, as an example). Were the reverse true (i.e. we were pining to try and replicate what we had once achieved), then I would be disappointed. Instead, the wines being sold now are the best of its history. They are exceeded by what's in barrel and likely will be exceeded by what's on the vine for '07.
I would submit that we are hardly giving up. While 214 acres to manage may be small compared to some, it leaves us very much in the wine business. We won't have larger programs that we can offer on a national level. But Curtis affords us the chance to make really interesting, idiosyncratic wines. Carrying an appellation's banner coast to coast is eminently satisfying, but so is making a 200 case run of a single vineyard.
DS:
You were doing such a good job, making the best wines in your history, etc.; maybe that's exactly what Bill Foley saw too and why it was attractive to him?
AF:
Hard to speak for him, but the legacy aspect of the brand seemed to be an appeal. Each winery occupies a different position in the galaxy. Style, background, message, owners, price, etc. are all varied and that's the way it should be. We're not wheat farmers making a commodity so it's always important to maintain our uniqueness. That brand and place, like others, is unique and pretty damn special. There's nothing else like it in the region, or elsewhere.
DS:
Let me put it another way: he wasn't buying a distressed company. I mean, the wagon hadn't done broke down; maybe it just needed a fresh coat of paint and couple new tires (so to speak!)
AF:
Probably the reverse. In 35 years, we've had rough water periods - a couple of them were serious. You've been following the industry long enough to remember. The recent years have been very kind to us. This buyer is known for purchasing up-and-comers, not turnarounds.
DS:
When I heard about the new Paso Robles winery last year, I wondered why Firestone would want to build a brand new winery, when they already had a perfectly serviceable one. Now, in retrospect, it seems like maybe there was a plan in place for some time to sell the original property and then downsize the winery operations to Paso Robles?
AF:
Paso just represented an interesting area to us. We have been using grapes from here for sometime and the winery was simply an extension of that commitment. It is significantly smaller but increased our participation and focus on the appellation. Meanwhile I was spending more and more time in Paso since the brewing operation moved 100 percent of production there (in 2001). Thus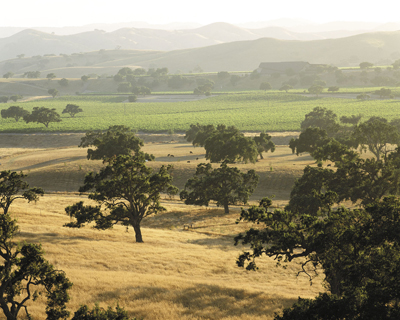 Paso was started conceptually 4 years ago. At the time, we were purchasing grapes and looking to acquire a vineyard, but couldn't make the numbers work, especially when so much great fruit was available under contract. We then furloughed the vineyard idea and focused on the winery alone. Like Curtis, the winery is very small.
DS:
What attracted you to the Paso Robles appellation? Why go there?
AF:
I am a big believer in appellation. Wine just isn't a commodity, it has to follow