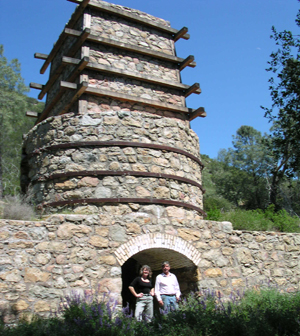 The Limestone Chronicles:
How Josh Jensen Mines
His Coveted Pinot Noir
Calera Wine Company owner and winemaker Josh Jensen fell in love with the wines of limestone-influenced wines of Burgundy and decided to turn that love into his life's work. Referred to as one of America's Grand Crus, the Jensen Vineyard Pinot Noir wine on Mt. Harlan is widely acclaimed.
by Laurie Daniel
January 3, 2008
---
Laurie Daniel (LD):
When you decided to look for a place to plant a vineyard, the presence of limestone was important to you. Why?