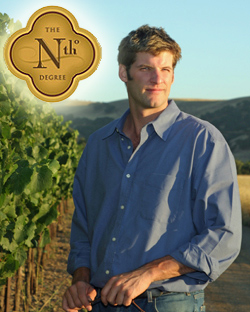 Taking Wente Vineyards to the Nth Degree
Karl Wente wasn't necessarily planning to continue in his family's wine business, but when his passion for every aspect of winemaking developed there was no stopping him. Now the fifth generation winemaker is expanding Wente Vineyard's horizons.
by Laura Ness
April 3, 2008
---

arl Wente
is a mind-altering experience. Tall, athletic, charming, handsome, well-educated, well-bred, and a font of knowledge about winegrowing, Wente makes you feel liked there's nothing he can't talk about with great enthusiasm and at great length. Particularly if it concerns vines, wines, barrels, yeasts, irrigation, pruning, vineyard management, wine sales trends, the future of
Livermore Valley
wine, and music.