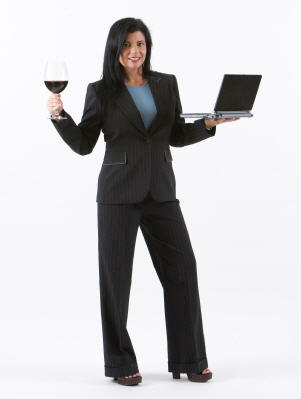 The Millennial Dance: How Wineries Connect with a New Generation
by Courtney Cochran
June 23, 2009
---

S a 30-year-old sommelier and owner of HIP TASTES Events®
, I field this question constantly. I've spoken on panels about it and written extensively on the topic. And while I can hardly speak definitively on the needs and desires of an entire generation simply because I'm one of their ilk, I
can
throw into the ring what I feel are some halfway decent ideas about what they want from wine, based on personal experiences, winemaker input and some top notch research. (For those of you who are still cloudy about who the "Millennials"are: they are Americans who've turned 21 after the turn of the new Millennium)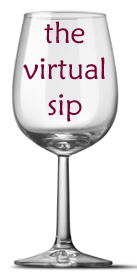 Collaboration
Call it participatory marketing, call it
crowdsourcing
– call it what you like, but the era of consumer participation is here, and it applies to wine marketing, too. As Millennial marketing expert and Notre Dame prof
Carol Phillips
points out, "From a young age, Millennials were taught group cooperation over individual competition," a fact that makes them readily accept – even demand –participatory marketing.
Don't get what I'm talking about? Then check out the back label of a bottle of
über-Twitterer Jeff Stai's
Twisted Oak Ruben's Blend white wine – it was written by a customer whose entry rose to the top of Stai's third year-running
"Write on Ruben's Backside!"
campaign.
Or skim
Inc. Magazine
's spot-on, October 2008 feature on Millennial entrepreneurs,
Cool, Determined & Under 30
, in which Donna Fenn astutely asserts "Say what you will about
Facebook
and MySpace, those who frequent them accept communal action - including communal idea generation -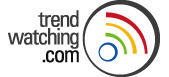 as the norm. Millennials are, in general, far more open and collaborative than their older counterparts."
Indeed, in the era of
open source
and Wikipedia, wine marketers who
don't
include customers in the conversation stand to suffer as Millennials emerge in coming years as the driving force in wine purchases. Still not convinced? Then check out this prescient piece from Trendwatching.com on
Foreverism
– it may just compel you to get your beta convo going stat (perhaps by way of
Twasting notes
).
DIY Spirit
Speaking of entrepreneurs, Millennials are far more likely than Gen Xers or Boomers to place importance on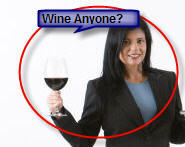 finding their jobs
interesting
, and are less motivated by
titles and earnings
than previous generations, too. As a result, they're hard wired for entrepreneurship themselves, and they gravitate towards brands that speak to this spirit of doing it yourself – determining your own fate, if you will. To wit, thirty-year-old Dave Potter founded
Municipal Winemakers
while working full-time as assistant winemaker for Fess Parker (where he is still employed). Having cut his teeth at such notable wine estates as Australia's Henschke Cellars and France's promising
Château de Montfaucon
in the Rhône, Potter yearned to put his mark on his own brand – ultimately bootstrapping the "Muni" venture with little more than a small investment and his own spare time.
And though the story of a talented young winemaker setting out on his own is hardly new, the way Potter's done it is decidedly
nouveau
: He's built his brand almost entirely online, taking advantage of the leveraging effects of social media. "What's so powerful about Facebook," he submits, "is when you can reach not only friends but also friends of friends and get to the second degree or third degree, since everyone's got 200 or 300 friends."
Call it the friends of friends factor if you will; no matter what, its effects stand to be astoundingly long-term (see Foreverism above). And – fortunately for Potter – personal recommendations figure prominently in
purchasing decisions
among Millennials, who equate social media's personal profiles and ease of interaction with transparency and authenticity. Surely knowing this, Potter – whose customer base skews decidedly Millennial – chose an apt tagline for his business: "Honest Wines."
Core Values

Millennials may not buy a wine just because it's green, but they may very well buy it because a friend recommends it, they like its label design AND it's green. This is the
generation of choice
after all: Millennials have grown up with access to a veritable smorgasbord of products, services and entertainment, and they're savvy (not to mention demanding) shoppers as a result. Given this abundance of choice, it should come as no surprise that they seek out products whose values reflect their own. For a fantastic example of a marketing campaign that speaks directly to this values-oriented purchasing, check out
AT&T's TOMS Shoes commercial
at YouTube.
What's the message for wine and those who make it? Millennials are more likely to buy wines from brands that represent more than just what's in the bottle: They're likely to buy from brands whose values reflect their own. In no particular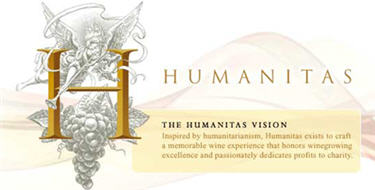 order, these values include minimizing environmental impact, demonstrating a global perspective, utilizing local or responsibly sourced materials wherever possible, giving back to philanthropic causes, and striving for stellar quality and integrity when it comes to the product itself. For an example of a wine company hitting a number of these buttons, check out

READER FEEDBACK: To post your comments on this story, click here
Print this article  |  Email this article  |  More about America  |  More from Courtney Cochran