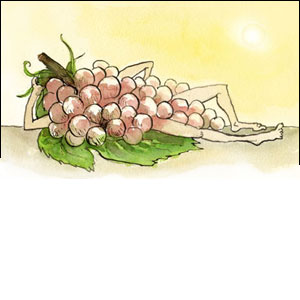 Chelois
You almost lost your place on the New York roster in the 80s. But thanks to a renewed interest in your style of play, you remained on the team. A player with heart and vigor, you are at your best in a supporting role, working the corners of the cool arenas of North America.

Appellations Growing Chelois Grapes
Appellations producing the most Chelois wines:
Chelois

After suffering a major decline in its New York acreage during the 1980s, Chelois rebounded slightly in popularity in the early 1990s, as consumer interest in red wines revived. This cool-climate grape, which is late budding and early ripening, is now found intermittently throughout North America. A fairly vigorous and high-yielding Seibel varietal, Chelois is often used for blending with other red wine producing grapes, and occasionally is used on its own. Although Chelois vines are generally productive, Chelois is vulnerable to winter damage which can limit its suitability for the northern vineyards.