Sequoia Grove Vineyard: winery information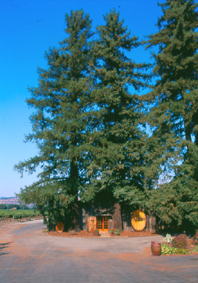 Winemaker: Mike Trujillo
Sequoia Grove's winemaker since 1998, Michael Trujillo was made President in 2001, which starts a new chapter in the winery's history.

Born in La Jara, Colorado, Mike grew up farming on his family's ranch. On a visit to Sequoia Grove one spring during 1981, when he was a student at Colorado College, Mike received a job offer. In Sequoia Grove's vineyards and winery, Mike learned his craft from Jim Allen, as well as consultants Andre Tchelistcheff and Tony Soter, and later enrolled at University of California Davis and the Napa Valley School of Cellaring.

Mike lives in Angwin with his partner Elizabeth and their young daughter Sophia.
Annual Production: 30,000 cases
Estate Vineyard Acreage
22 acres.
Grape Varieties Planted