Wildside Vines Winery and Vineyard: winery information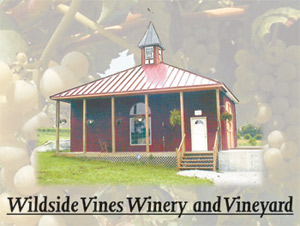 Winemaker: Neil Vasilakes
Neil started growing grapes and making wine as an amateur in 1998 and started a local winemaking club. He has made an average of 20 wines per year since then. Wildside Vines became a commercial winery in 2004 and the winery tasting room was completed in the spring of '06. One of Neil's wine making goals is bringing out deep flavor, body and color in red wines and berry wines.
Estate Vineyard Acreage
5 acres of grapes, 2 acres of berries and 2 acres of fruit trees.
Grape Varieties Planted