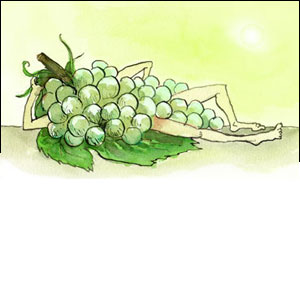 Villard Blanc
My varietal character is still ripening. Please check back later.

Appellations Growing Villard Blanc Grapes
Appellations producing the most Villard Blanc wines:
Villard Blanc Grape Details
Grown in the cooler areas of the northern U.S. and Canada, this French-American hybrid is mostly used to make a fruity, mildly intense white wine. The fruit of this Seibel 6905 x Seibel 6468 cross doesn't always fully mature in very cool areas, like the Fingers Lakes region of New York State, because of late ripening around late October-early November. Still widely planted in France, it is productive, vigorous and resists fungal disease.