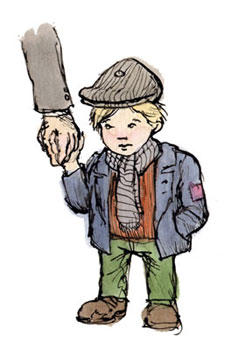 De Chaunac
With your birth records lost, and accused of
being sluggish and lazy, you sat in a French
orphanage. Then, Monsieur Ademar de Chaunac,
glimpsing your potential, adopted you and
immigrated to Canada. In the new world you
were eager to prove him correct, behaving and
performing brilliantly. You are a welcomed
part of the community in the Northeast and
Midwest, over half a century later.

Appellations Growing De Chaunac Grapes
Appellations producing the most De Chaunac wines:
De Chaunac

Originally labeled as Siebel 9549, this French-American hybrid was later renamed De Chaunac after the Canadian enologist, Adhemar F. de Chaunac. At one time, it was the most planted hybrid in the cool vineyards of Canada, and the Northeast and Midwest United States. It can be very productive and winter hardy to -15 F (approx. -26 C.). De Chaunac yields a balanced and fruity wine of good quality, with generally low to mild tannin levels.