The Jahant appellation, located in central Lodi, has 28,000 acres total, of which 9,000 are under vine. Jahant is the smallest of the Lodi appellations and is most aptly defined by its unique pink Rocklin-Jahant loam soils, so much so that the boundaries of the appellation are marked by the extent of these soils. Jahant's climate is cool and dry, due to its close proximity to the Mokelumne River, Sacramento Delta, and its relatively low elevations, ranging from 10 feet to 100 feet. Despite its small size, it is hard to define the appellation's signature grapes as many varieties are planted here, both red and white.


~ David Chandler, Lodi Regional Correspondent

HR9 Supports (CA) Historic Vineyard Society
By
Roger King
May 9, 2013
A noble effort to identify and preserve California'a very oldest vineyards has been celebrated with the passage of HR9 by the California legislature early in the 2013 session. Driven by the Historic Vineyard Society, this effort is just taking wings.  [>] continue

Tannat, Vibrant Across the America's
By
Barbara Trigg
May 6, 2013

Welcome Middleburg Virginia AVA
By
Roger King
January 4, 2013

Humboldt County: Is Too Much Terroir Possible?
By
Clark Smith
October 14, 2012

Historic Buena Vista Winery Restored
By
Barbara Trigg
September 18, 2012

Three Days in Humboldt County and Willow Creek
By
Barbara Trigg
August 22, 2012

Seka Hills Stands Tall in Capay Valley
By
Roger King
August 14, 2012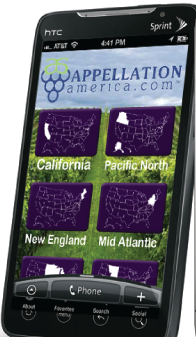 Appellation America Launches New App
By
Roger King
August 2, 2012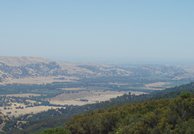 California's Capay Valley, An Undiscovered Gem
By
Roger King
July 20, 2012